Things To Do In Tweed Heads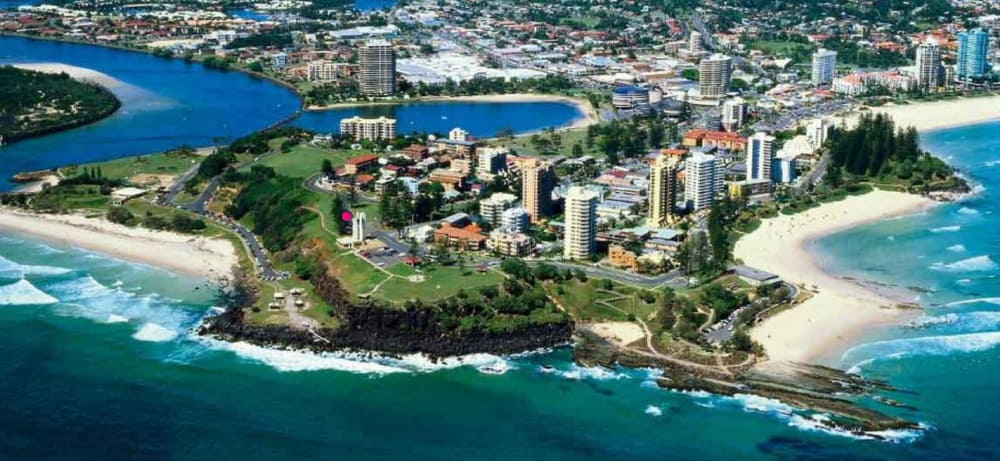 Tweed, glorious Tweed! From the mountains to the river mouths, the sand dunes to the red earth hills, this little slice of paradise really does have it all.
The Tweed Coast and hinterland provide the freshest produce and the warmest smiles, so take a little weekend drive and discover our top picks peppered throughout this fertile and fabulous area.
Prepare to hit the road, these are the best things to do on the Tweed Coast.
Fill your holiday with food, fun, learning, landscapes, adventure and more with a tour that's sure to immerse you in our Tweed way of life.
Whether you have one day or a week to unwind here, plan a holiday to remember with experiences that will take you above or below sea level, tasting or making food, seeing or creating works of art and cruising rivers or country roads.
There are so many ways to spend a day, or two or more, when you visit the Tweed. Base yourself here and you can also take a short drive to attractions to the south.
The Tweed on the far NSW North Coast offers visitors every kind of attraction – from uncrowded beaches to world-renowned surf breaks and a beautiful river which winds its way right through town and empties out into the Pacific Ocean.
It's also developing a reputation as a delicious destination for foodies.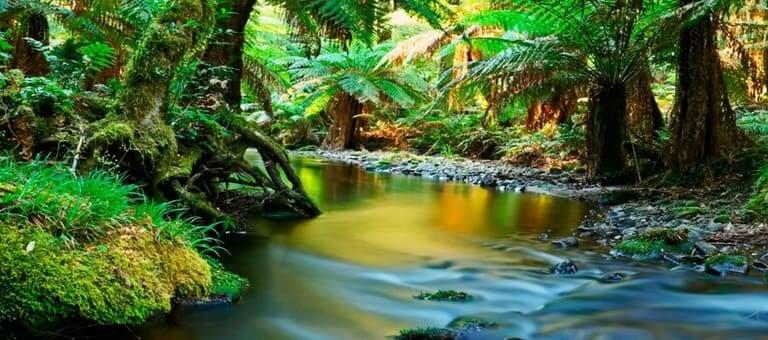 In the Tweed, you can lose yourself in some of the largest and oldest tracts of sub-tropical rainforest left on Earth in the World Heritage-listed Wollumbin National Park.
Amongst this stunning natural landscape of beaches and forest you'll find an array of outdoor adventures and cultural experiences.
There are seaside towns and hinterland villages all set within a green caldera, the crater of the extinct Tweed Volcano, now covered in rainforest and farmland.
A towering volcanic peak called Wollumbin by the local Aboriginal people, and Mount Warning by Captain Cook, is the centrepiece.
Tweed Heads is the region's main town, nicknamed the Twin Town because it's joined with neighbouring Coolangatta.
You'll find a range of things to do, from rainforest river cruises and houseboat holidays, to deep-sea fishing charters and whale watching, or you might just relax on its beaches.
Kingscliff is home to stunning beaches and fantastic waves. Tasty cafes and restaurants dot Marine Parade and Bells Boulevard, like Greek-inspired Taverna, set within a 1930s converted fishing cottage. A short drive inland is Tropical Fruit World, where you can also get up close to kangaroos.
Murwillumbah, a riverside hinterland town, is home to the Tweed Regional Art Gallery where the Margaret Olley Arts Centre honours its namesake, one of Australia's most celebrated painters.
The town and the nearby villages of Uki and Tyalgum are on the doorstep of Wollumbin National Park. The Lyrebird track is a great way to experience the natural beauty of Wollumbin National Park.
The region's namesake is an ideal combination of fishing and river cruising, world-famous waves and an evolving café culture.
Bordering Queensland, Tweed Heads is the boat access point from the sea to the Tweed River, and from here you can book a river cruise or surf lesson, hire a boat or take a SUP, kayak or canoe paddle.
There's a choice of shopping, from boutique to surf and clothing brands, grab a bite riverside or opt for fishing on the Tweed River.
Top Day Trips South From Tweed Heads
1. Coastal Villages From Kingscliff to Pottsville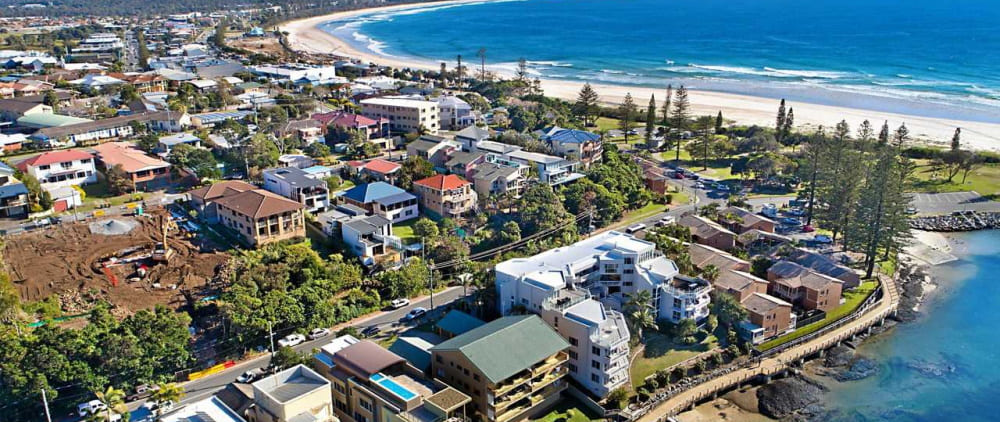 Kingscliff is a great place to start with breakfast at a Café and people watching. Walk along the path behind the beach, from the main café area to Cudgen Creek (approx. 2km return). Take a dip in the creek or throw in a line. On a weekend you can hire a kayak or SUP from Watersports Guru near the bridge.
Then onto Cabarita which was named the best beach in Australia in 2019. Take a walk up Cabarita Headland. If you happen to be visiting during whale watching season, there's a very good chance you'll see these amazing creatures from the headland.
The next little village along is Hastings Point. Have a swim here In the creek, or walk out to the rock pools. You can also hire kayaks on the weekend.
Pottsville is last spot on the trip. Do lunch in a café or have fish and chips at Mooball Creek. Every second Sunday there are local markets. Take a long walk on the beach. You could stretch out the day and have dinner at one of the great restaurants in Pottsville.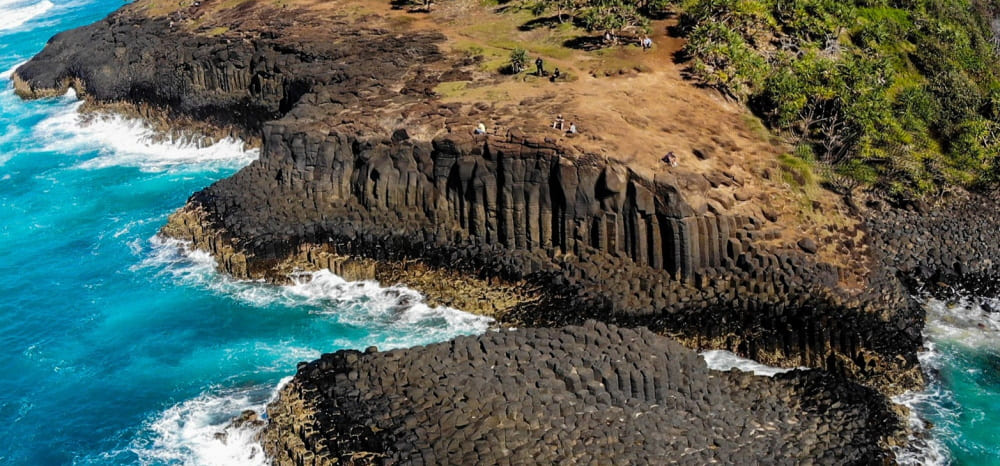 The village of Fingal has the best of both worlds, on a peninsula between the ocean and the Tweed River.
Take a walk around the headland which is a hexagonal basalt rock formation made by lava flows more than 20 million years ago. The view from the headland takes in the southern Gold Coast beaches to the north and Kingscliff beach to the south.
Around 600m offshore is Cook Island, a protected marine reserve. The track takes you through remnant coastal rainforest and past the walkway to beautiful Dreamtime Beach. The beach is calm and secluded, with few crowds and sparkling sunrises.
Stop in at the Sheoak Shack Gallery Cafe to refuel after your morning of exploring. Great food, good coffee, a lovely view and a chance to relax await you here.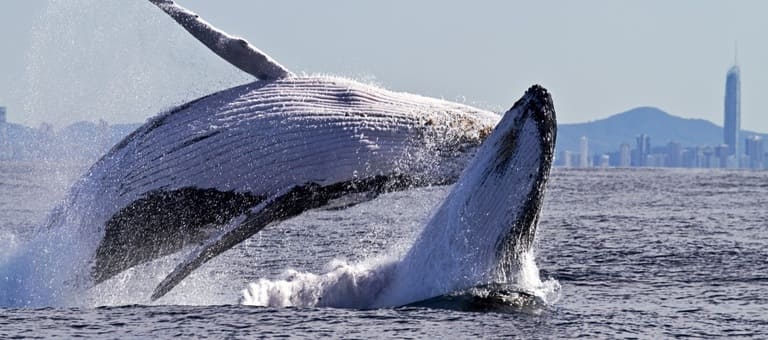 You don't need to drive hours north to see the whale's migration along the Eastern coast. Instead, you can book a tour right from the Tweed Marina.
Whale watching season starts June and ends in November. Out on the water is also the best place to take in the full view of the Gold Coast, Tweed Heads and the mountains behind.
4. Inland Villages & Murwillumbah
Stopping at the classic country towns of Uki, Tumbulgum and Murwillumbah are features of any visit to the Tweed Valley.
Many visitors come especially to the laidback village of Uki to experience the monthly Uki Buttery Bazaar Markets.
The main highlight of this day is The Tweed Regional Gallery. Situated in the rolling hills behind Murwillumbah, overlooking Wollumbin-Mt Warning, the Gallery and Cafe are a great blend of art, food and the best of local views.
The gallery is also home to The Margaret Olley Art Centre, which has inspiring interactive exhibits and the recreation of Margaret Olley's home is something truly unique.
Following the river downstream, Tumbulgum Tavern is an ideal spot for lunch. The "Tumby Pub" opened in 1887 and offers great pub meals and unspoiled views of The Tweed River.
After lunch, visit Husk Distillery for a behind the scenes tour and a cocktail or two.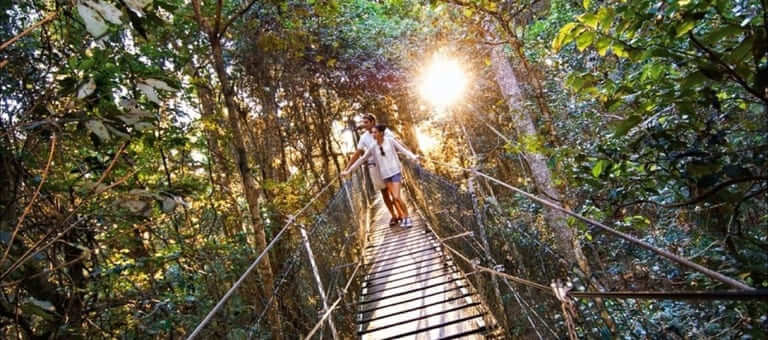 While nature lovers will relish driving through the spectacular World Heritage listed rainforests near Mount Warning (Wollumbin) and Minyon Falls, other visitors may prefer dropping in on the many quirky and picturesque villages which are scattered throughout the area including Tyalgum, Stoker's siding and Chillingham.
Nimbin, famous for being the hub of Australia's counter-culture during the '70s is also less than an hour's drive from Murwillumbah.
Surrounded by idyllic country-side and the home of many talented artisans, these villages house an eclectic assortment of galleries, cafes, antique stores and op shops which will be sure to keep you fascinated for hours.
Most also have regular weekend markets.
6. Jack Evans Boat Harbour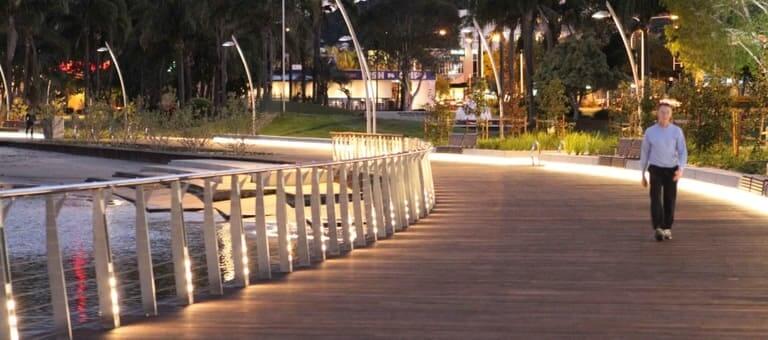 Situated in downtown Tweed Heads, this spot features a tidal inlet off the Tweed River with a gently sloping beach making it ideal for swimming.
It's also a great spot for fishing, boating or just relaxing. There are playgrounds, man-made rock pools, and large park areas.
The boardwalks are great for a stroll, scooter or bike ride. You can hire paddle boats or take out your own kayak.
You can walk from here to Duranbah beach. Take the back steps up to Point Danger Lookout on the border of QLD and NSW.
While you're there, have a coffee or meal at Café D'Bar.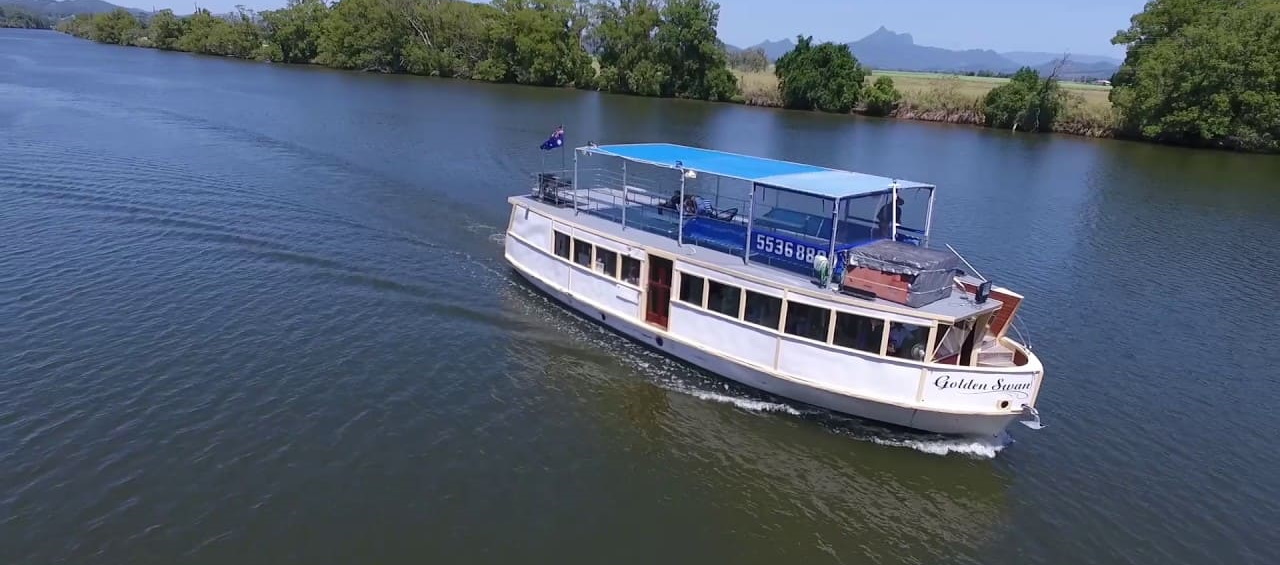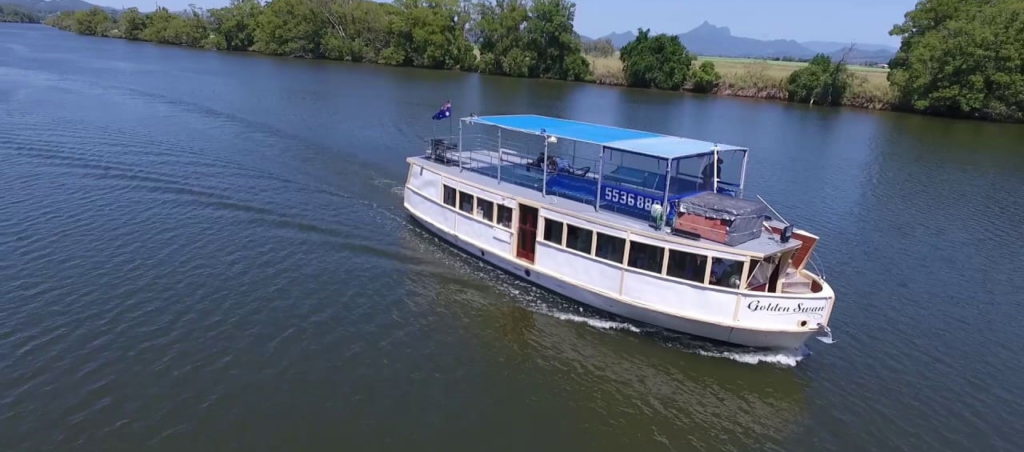 Relax, unwind and see the beautiful blue water, mangrove islands and rainforest coming down to the Tweed riverbank edge, complimented by the best local fresh seafood and produce on board the boats.
The heritage rainforest cruise meanders up the Tweed River, seeing birds of prey, visiting an historical village, hear, see, and feel history.
On the Crabs and Yabbies tour you will go overboard! Getting your feet wet exploring the upper mangrove islands hunting the delicacy of the region the famed Tweed River Mud Crab.
Caught and cooked up on board their Muddies, while you throw a line overboard waiting for your lunch to go from crab pot to plate!
8. Tweed River BBQ Boat Hire
Take a BBQ boat out and explore the Tweed River, reach the unreachable spots including swim, snorkel, fishing, sand flat walks to birdwatching, enjoy a BBQ on a sand flat beach or while drifting along the river front.
A free and easy day with no timetable, only your guests on board (maximum of 10 passengers), sightseeing, or if you just wanting to throw in a line, then the BBQ Pontoon Boat.
Spot native wildlife, commonly spotting turtles, stingrays and dolphins. Bring along some food, drinks and take the day to relax at your own pace.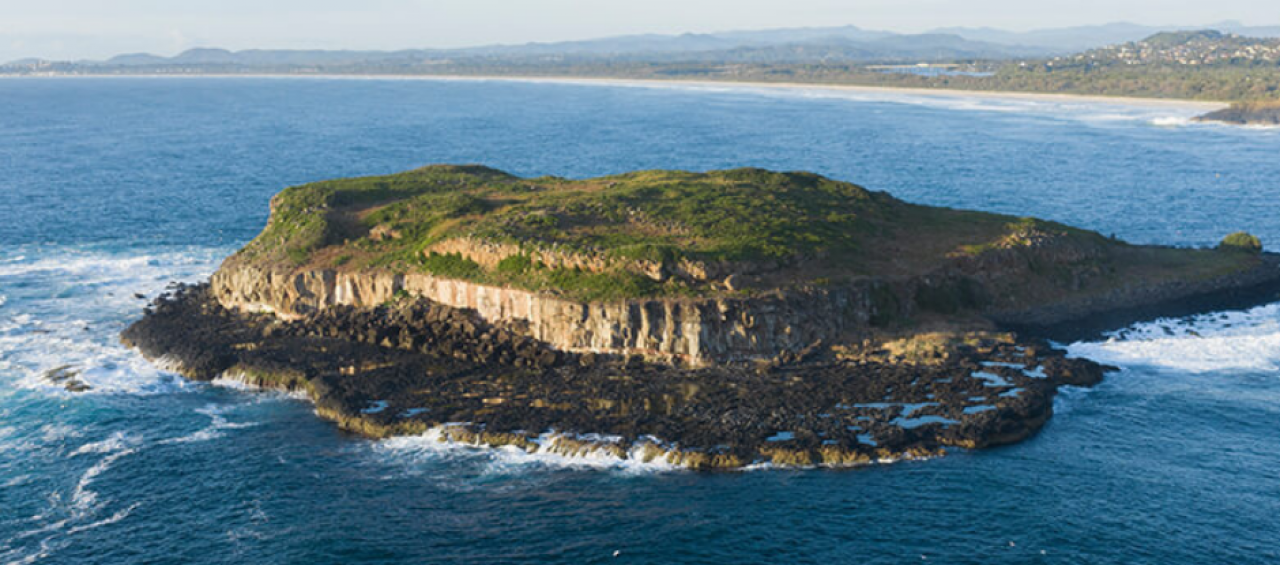 This one is for the adventurous.
Cooly Eco Adventures takes you snorkeling with turtles in the Cook Island Aquatic Reserve. 
The Island is a haven for green sea turtles, giant gropers and grey nurse sharks.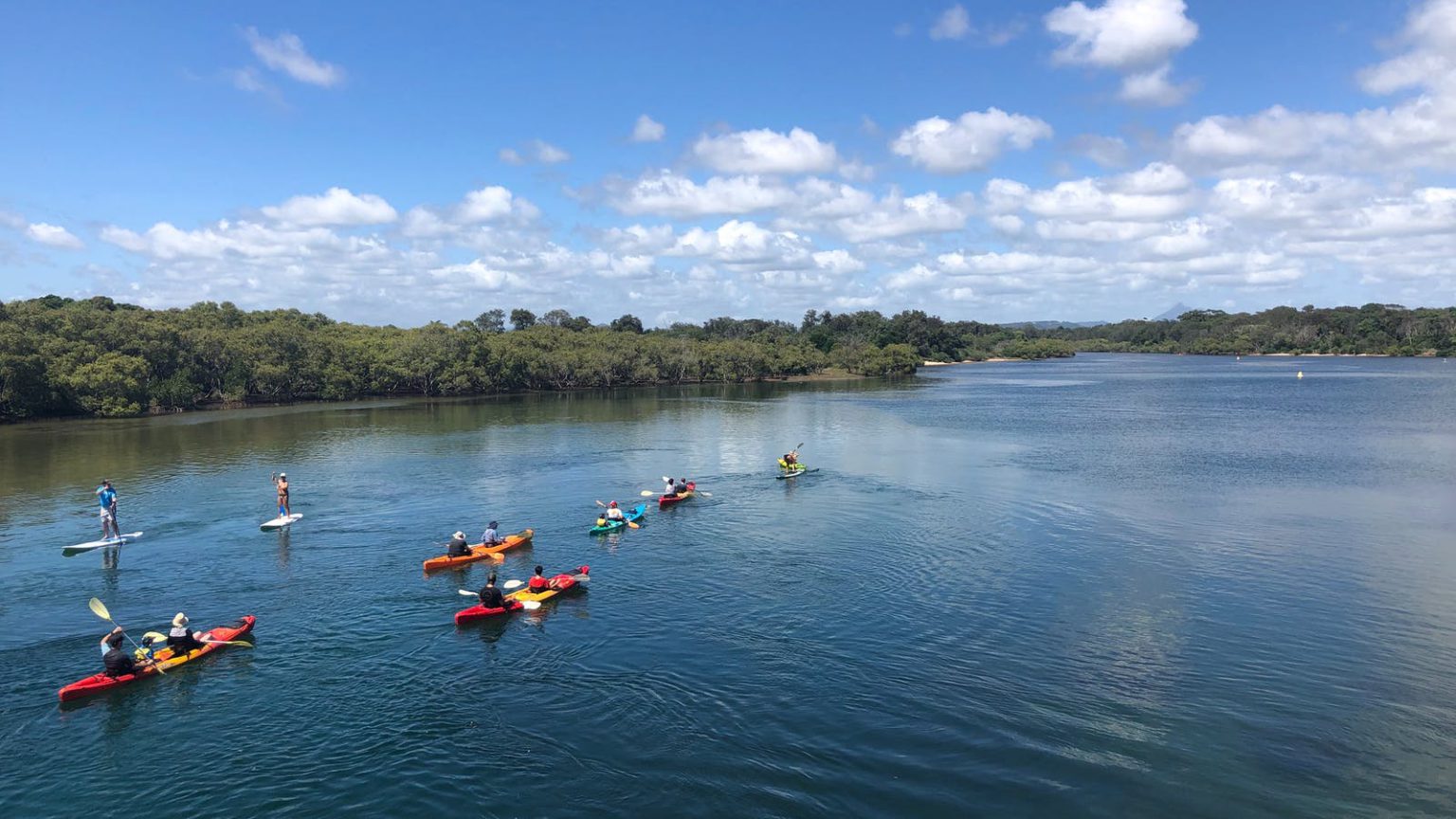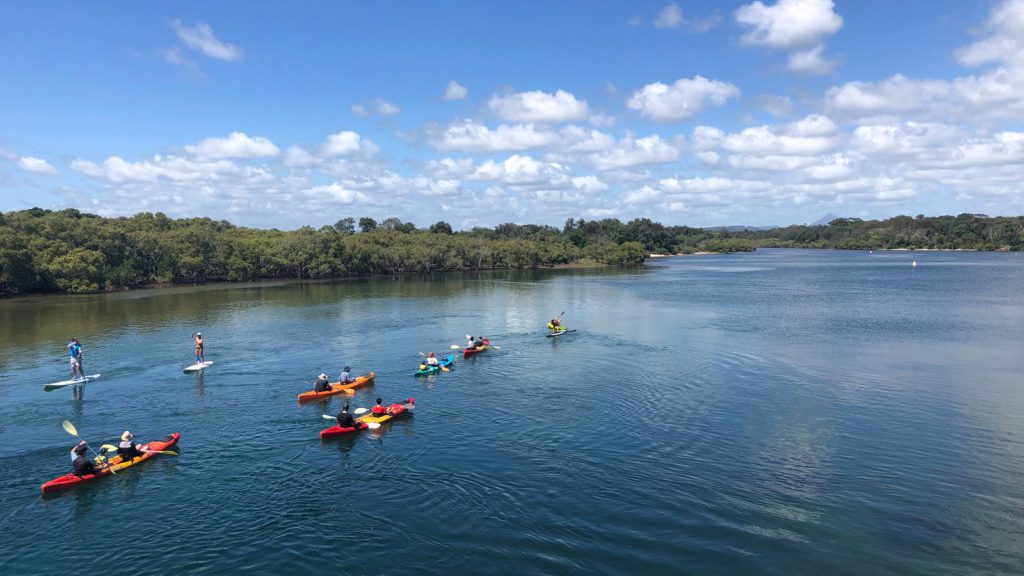 As the name suggests, these guys are the local experts on watersports.
HIRE EQUIPMENT:  You'll find these guys set up near the bridge on Cudgen Creek in Kingscliff. You can hire your own SUP or Kayak for a paddle about.
GUIDED TOURS Alternatively, let the experts show you around on a guided tour to Cabarita Lake. Or snorkel with the turtles off Cook Island, or try whale watching in winter.
JUNIOR ADVENTURE GURU:  Join their school holiday program for 2 hours of nature play and adventure. 
MINDFULNESS IN THE MANGROVES: Take the time to 'reconnect to recharge'. 
This is really just scratching the surface when it comes to things to do & see in Northern NSW. There are also waterways & beaches to explore, fish to catch and good food to eat.
Hopefully this gives you some idea of what you can see if you're happy to jump in the car and take a drive around the region.