The Theme Parks Aren't Too Far Away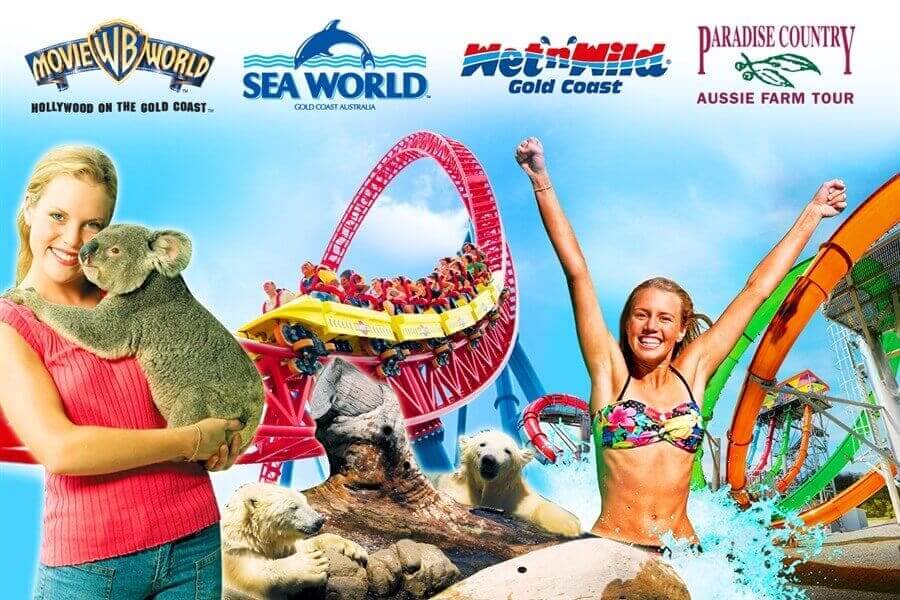 Even though our park is on the southern end of the Gold Coast, it's still close to enough to the theme parks that you can take full advantage of the multi-day passes that are available.
This means you can hit the theme parks as often as you like while you're here. Then you can come home each day to Tweed Billabong and relax and unwind after a big day of adrenalin pumping rides and entertaining shows.
The Waterpark Is Simply Awesome!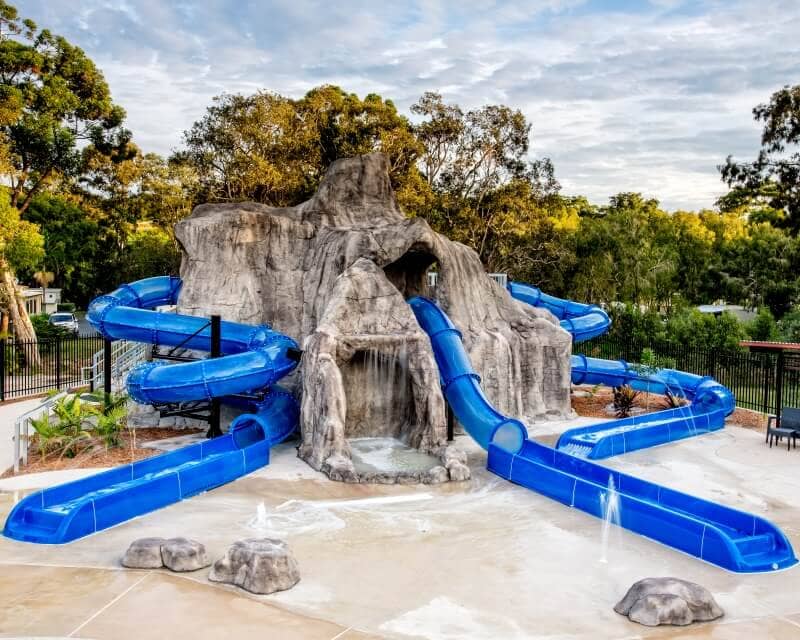 We're not going to lie to you…our waterpark is awesome.
It has raised the bar high when it comes to waterparks and water playgrounds at holiday parks in Australia.
It's so good that you might actually have to convince your kids to leave the park so that you can have a day at one of the theme parks.
While your kids are busy having fun you can relax, read a book and maybe cook up some lunch on the free BBQ's that are available.
We Keep The Older Kids Entertained Too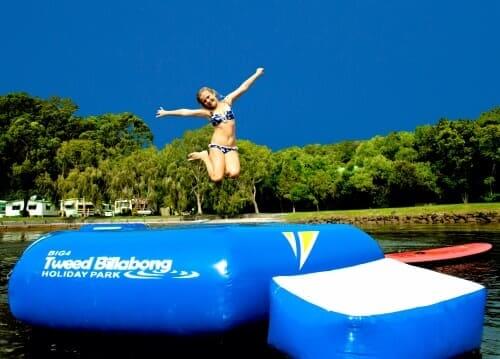 While the younger kids will generally be happy spending the bulk of the day at the waterpark, the older kids will likely want to explore our other facilities as well.
The Billabong is perfect for older kids who want to get a bit more active. They can have fun on the aqua inflatables in the middle of the Billabong or hire a paddleboard or kayak and get out on the water.
And the resort style pools are also available if they just want to have a swim and cool off.
Great Value Holiday Deals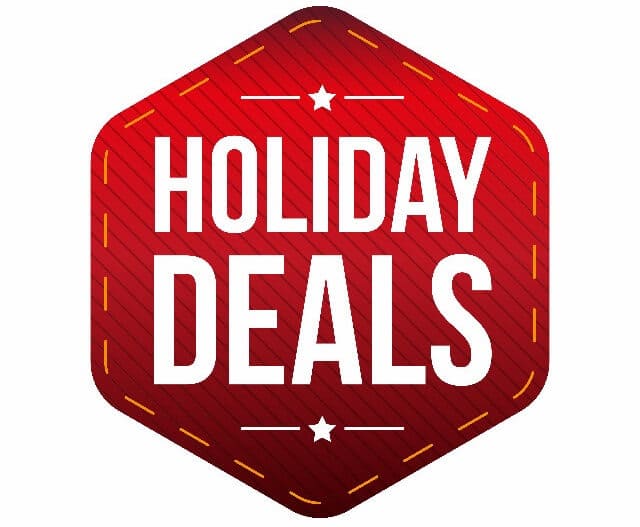 If you can plan your stay to fall outside of school holiday periods then we have some great deals available for both our sites and our cabins.
These deals mean you can really stretch out that holiday budget and take a well earned break that lasts just that little bit longer.
Head to the link below to take a look at the deals currently available.
Australia's Best Holiday Park Kitchen & Lounge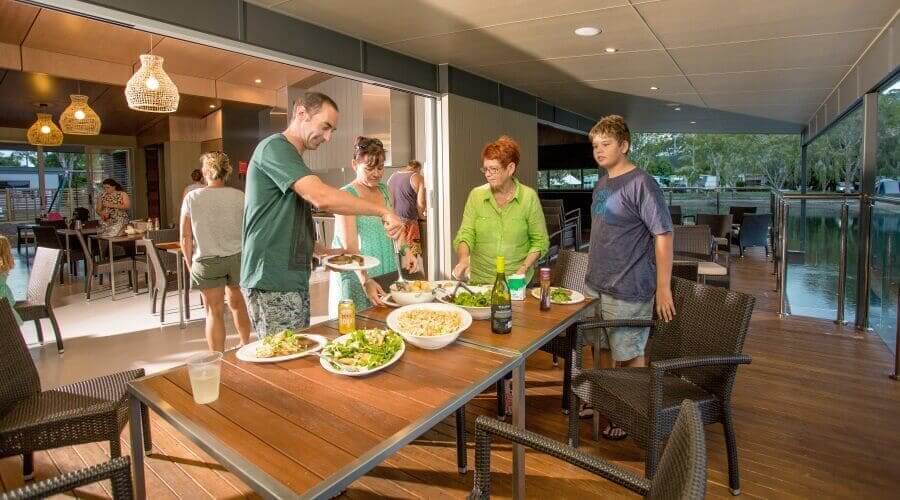 Obviously we're a little bit biased, but we think our camp kitchen and lounge is the best you'll find at any holiday park around the country.
Combine this with a large deck overlooking our tidal Billabong and you have the perfect place to share a meal or a drink, play board games with the family or simply relax with a book or watch a movie inside.
Currumbin Wildlife Sanctuary Is Just 10 Minutes Away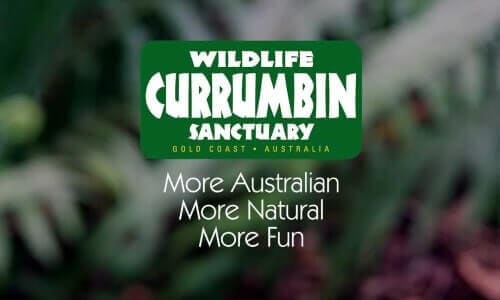 Currumbin Wildlife Sanctuary is consistently rated as one of the top attractions on the Gold Coast. And luckily for visitors staying with us it's just 10 minutes away.
Highlights include the Wildlife Hospital, the Segway Safari, the many available Wildlife Experiences and the Free Flight Bird Show.
Catch The Whales Cruising Along The Coastline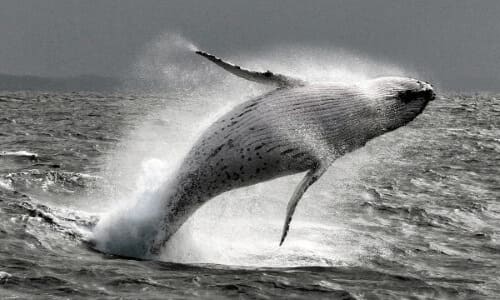 If you're staying with us between the middle of June and the end of October then you should definitely take the opportunity to check out the whales that are in the waters at that time of year.
There are many great tour operators running daily cruises and one of the the great things about many of these operators is that they guarantee whale sightings or you get your money back.
You can also get lucky and spot whales from some of the great vantage points along the Northern NSW/Southern QLD coastline.
The Weather Is Generally Great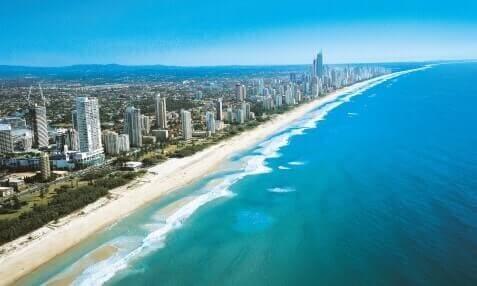 If there's one thing the Gold Coast is known for it's good weather. The region has a climate that is generally pretty good all year round.
The minimum temperatures during winter are very comfortable, especially when compared to the southern regions of Australia. And the coastal positioning means the sea breezes make the hotter days a little more bearable than further inland.
Fantastic Paddleboarding, Boating, Fishing & Kayaking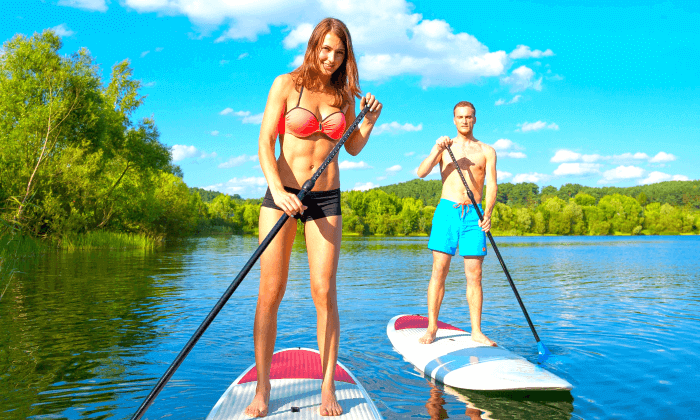 If you're into your boating & fishing, kayaking or paddleboarding there are plenty of great options nice and close to the park.
Between the nearby beaches, the Tweed river and it's many creeks there are plenty of great spots for you to choose from.
And if you don't want to leave the park you can simply fish or paddle in our own Billabong.
Accommodation Options To Suit Every Family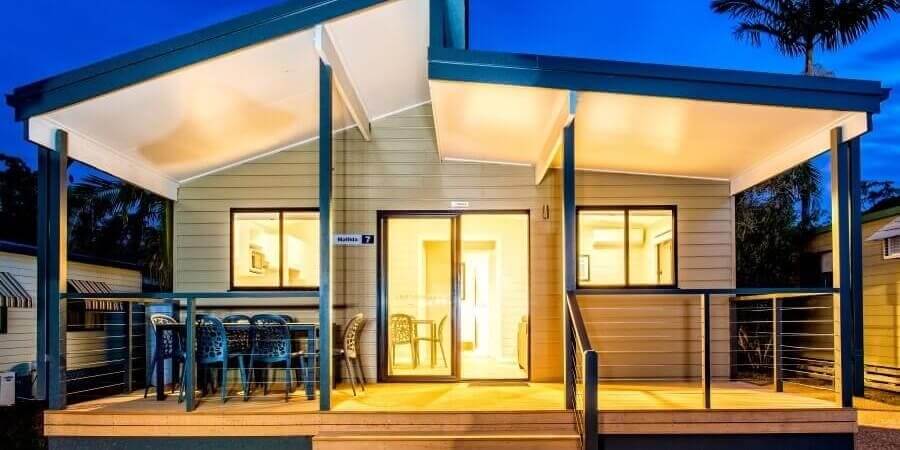 Whether you're travelling with your camper trailer or caravan, or you're looking for something a little more luxurious, we have an accommodation option to suit your tastes. We have grass and slab powered sites, as well as a small number of ensuite sites. We also have 4 different types of cabins sleeping families of up to 6 people and our Villa which sleeps up to 8.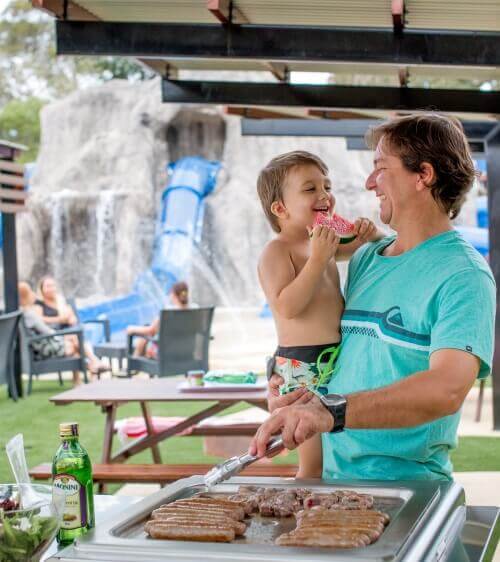 You can head to any of the links below to get some more information about our park.